Specialist COVID-19 Cleaning
Business owners and property managers are key to keeping patrons, guests, patients, and visitors safe from COVID-19 like the Delta and Omicron variants.
Whether you're a large retail shop, small physician's office, an industrial facility or an outpatient clinic, having an expert COVID-19 commercial cleaning service with coronavirus disinfectant know-how is extremely important to ensure your business keeps its doors open and trades as usual.
At Total Focus we take cleaning seriously. We train our cleaners to meet the health and safety compliance requirements for a range of sectors. We deliver cleaning for clients both large and small across many different industries. Total Focus offers a range of general cleaning services such as communal area cleaning for apartment or office complexes, serviced apartment cleaning, public venue cleaning, bus and train shelter cleaning, janitor services, industrial floor scrubbing and much more.
Total Focus is an industry leader when it comes to supermarket and retail cleaning.
Servicing clients such as Woolworths, Big W, The Good Guys and IGA.
Total Focus has been in the top 3 service providers for these companies since starting with them over 7 years ago and yet again achieving their number 1 cleaning service supplier.
Total Focus Cleaning delivers quality commercial cleaning services to all business clients.
We have hi-tech commercial cleaning equipment to achieve the quality you deserve as well as trained commercial cleaners that ensure Occupational, Health and Safety compliance.
Total Focus Cleaning are proud to serve the RSLs that look after those who serve our country.
From cleaning your commercial kitchen and resturant to foyers and gaming areas, our workforce is available 24 hours a day, 7 days a week.
Our kids are our future and they deserve to learn in the cleanest environments possible.
All Total Focus Cleaning staff possess working with children checks and National Police Clearances so you know your children are in safe hands.
By presenting a clean and fresh workplace, your clients feel welcome, your employees are more productive, sick days are kept to a minimum and the overall value of the assets and contents are maintained.
Dirty windows can be detrimental to a company's image and regular visits from a window cleaner will eliminate this problem. Our highly trained window cleaners provide a safe, efficient and cost effective service to put the shine back on your premises. Our expert window cleaning services cover all areas including the sills, tracks and screens – giving your windows the ultimate treatment.
To get the longest possible wear out of your carpet, it should be cleaned on a regular basis – at least every 12 months. We have the equipment to make this process quick and easy so your business isn't affected by dirty carpet.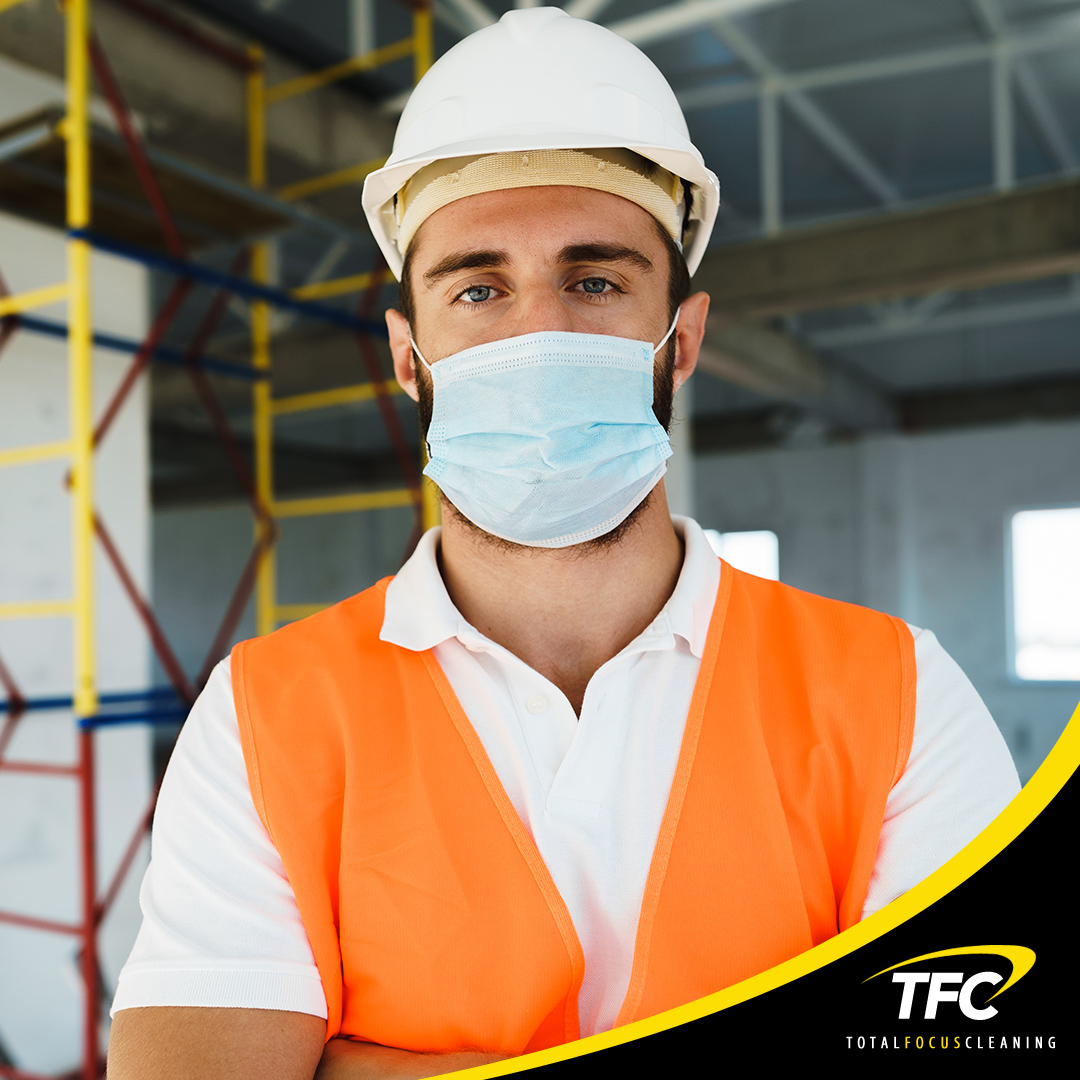 Shop fitters and builders require well-trained cleaning contractors to turn a messy, untidy site into something that sparkles as quickly as possible while taking particular care around delicate or dangerous objects. Total Focus Cleaning can also provide a hand-over clean once construction has been completed.
For those difficult or heavily soiled areas, high pressure cleaning can be the most effective way to clean. Industrial warehouses, car parks, driveways, footpaths, patios, toilet areas, walls and tiled areas are easily and effectively cleaned with the use of our specialised high pressure water jetters and environmentally-friendly chemicals.
After floods, fire, storm, or other disasters it is important to extract excess water immediately and undertake cleaning to prevent development of bacteria and fungi that may negatively affect human health. Having such a large team of cleaners available enables Total Focus Cleaning to respond to any crisis situation quickly, allowing your operations to resume as quickly as possible.
COVID Disinfecting Services
Cost-Effective Solutions
24 Hour Commercial Cleaning Services
Entire Eastern Seaboard

Triple ISO Certified
OH&S Focused
Customer Service Excellence
Systematic Sanitation Procedures
Working with Children Checks
National Police Clearances
Quality Control & Assurance
Health Department Compliant