Health Department Compliant
Systematic Sanitation Procedures
Triple ISO Certified
Entire Eastern Coast
Professional COVID Disinfecting and Sanitation Cleaners
Business owners and property managers are key to keeping patrons, guests, patients, and visitors safe from COVID-19 and its variants, like the Delta and Omicron variants. Whether you're a large retail shop, small physician's office, an industrial facility or an outpatient clinic, having an expert in commercial  cleaning services with coronavirus cleaning know-how is important, especially when friends, family and loved ones are involved.
Total Focus Cleaning can provide customised COVID-19 cleaning and disinfection services for businesses that want to prevent an outbreak in their facility. With our national disinfection expertise, with over 100 highly trained staff, and specialised skills in providing deep cleans and proactive cleaning, we are prepared to handle the unique needs that this pandemic has created.
At Total Focus Cleaning we deploy two systems to combat COVID 19 contaminated sites:
Australian Health Guidelines on COVID 19 infection control processes using specially trained and experienced cleaning staff with focused cleaning procedures.
Fogging applications for sterilising of porous and non-porous surfaces within a sealed and enclosed space to reach all areas thoroughly.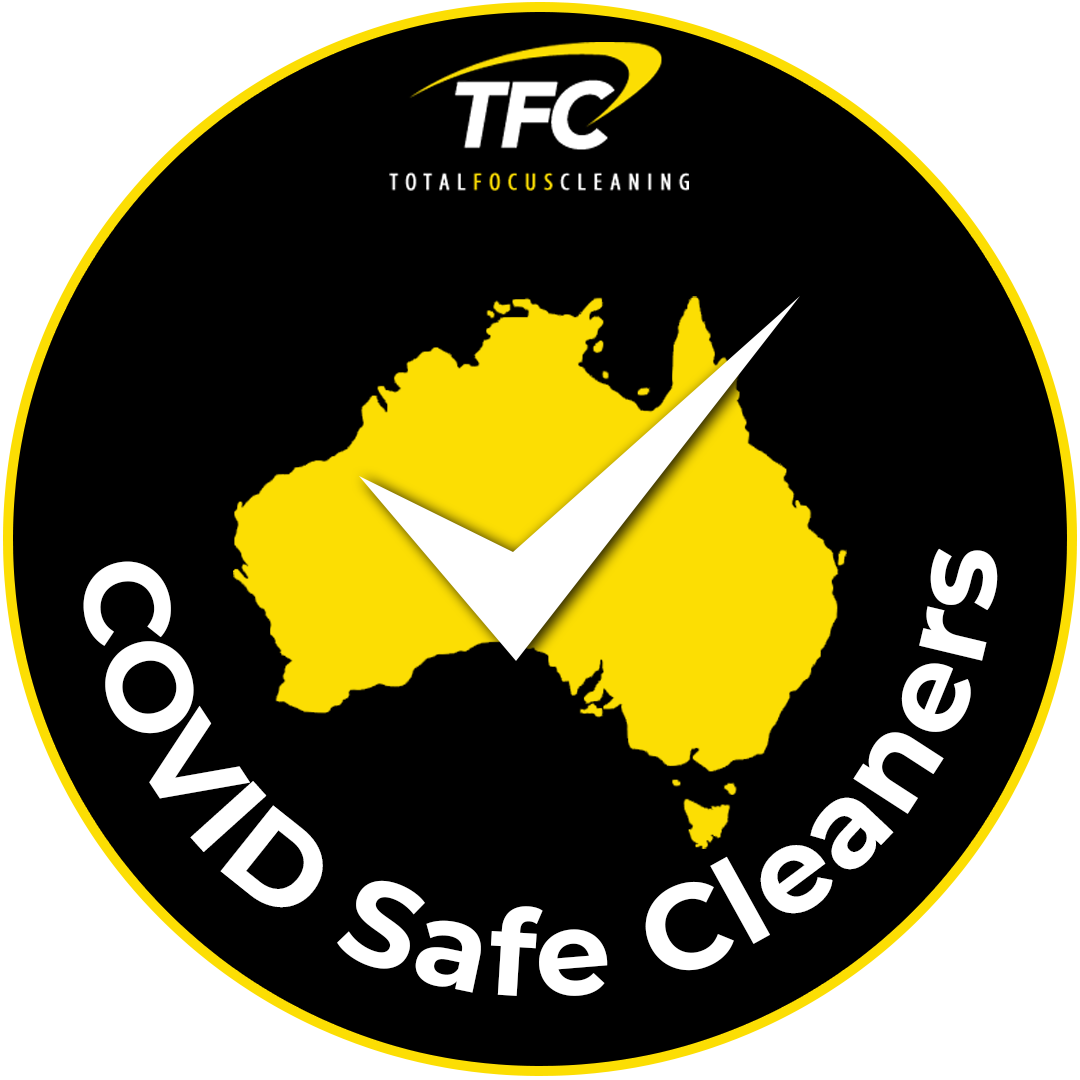 Routine COVID Disinfection to Prevent Outbreaks
A primary driver of COVID-19's virulence is the fact that people are carriers long before they show symptoms. In addition, the uncertainty of new variants, such as Delta and Omicron – which are twice as contagious as previous strains – pose a growing problem for business owners. Mitigate the risk of an outbreak at your facility with routine COVID cleaning services and preventive disinfection to keep your environment safe from an unintentional outbreak.
The best option is to outsource your regular COVID disinfection and sanitising to cleaning professionals to ensure your property is safe for employees and customers. Only an expert that provides specialist Coronavirus cleaning services can determine how to appropriately clean and disinfect surfaces throughout your property. The commercial cleaning professionals at Total Focus Cleaning are on the front line of infection prevention and surface disinfection whilst using hospital-grade products and cleaning techniques specific to COVID-19.
Total Focus Cleaning are one of the leading commercial COVID-19 sanitation cleaning companies servicing the eastern seaboard including Sydney, Melbourne, Brisbane and everywhere in between. We can help you protect your employees, customers and guests from the spread of Coronavirus. Our crews are specially trained in COVID sanitation cleaning and are up to date with the latest Australian Health Department recommendations. The highly experienced COVID sanitation experts at Total Focus Cleaning abide by all government advice including:
Using appropriate personal protective equipment (PPE) including gloves, bio-suits and masks for safety
Applying hospital-grade TGA- listed detergents and disinfectants to ensure all infectious particles are neutralised
Making up fresh batches of disinfectants daily for maximum effectiveness
Laundering all mops and cleaning cloths in hot water to aid sanitation
Regularly sanitising all cleaning equipment to minimise the spread of infectious particles
Using a colour-coding system to prevent cross-contamination
If you're premises requires COVID cleaning services, or has had an instance of close contact, please get in touch with Total Focus Cleaning today on 1300 502 226 or email info@totalfocuscleaning.com.
COVID has changed the business landscape both here and in Australia. With health directives and regulations changing frequently, you need a commercial cleaning partner who is up to date with the latest advice. As one of Australia's most trusted commercial cleaning companies, Total Focus Cleaning provides compliant COVID cleaning services along the east coast to clients large and small. We can help your business with a wide variety of Coronavirus disinfection, including rapid response emergency COVID sanitation services.
We've worked with and are trusted by some of the country's largest brands including Woolworths, Big W, Dan Murphies and The Good Guys – just to name a few. These large retailers and others rely on our professionally trained cleaners to protect their staff and customers from the spread of COVID.
As a triple ISO-certified commercial cleaning business, we understand the importance of sanitising all touchpoints regularly as recommended by the World Health Organisation and Australian Health Department. Our team are skilled in identifying high risk locations at your premises such as:
Frequently touched surfaces including tables and counters
Regularly used items such as telephones, keyboards and cash registers
Common area fixtures such as doorknobs and handles
Regular sanitation of these objects with an approved disinfectant is the best measure you can take to protect your staff and visitors against COVID as well as minimising your business risks.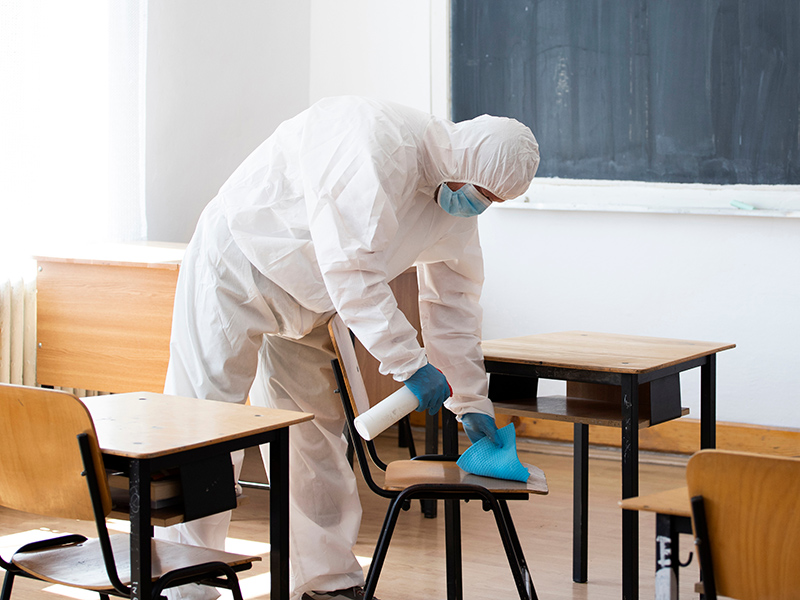 Contact Total Focus Cleaning Today
Total Focus Cleaning are here for your business during these challenging times. As we adjust to the new normal, you can rely on our professional commercial cleaning experts for all your COVID-19 sanitation and disinfection needs. With large teams of specialised cleaners ready for deployment all along the eastern seaboard, we have all your COVID cleaning needs covered.
Please contact Total Focus Cleaning on 1330 502 226 or email sales@totalfocuscleaning.com for a confidential discussion of your COVID cleaning requirements.