The Essentials of Childcare Cleaning
There is a great deal of work involved in running a childcare facility, and it can be very challenging. In recent years, many people have learned the importance of hygiene for our personal well-being. When cleaning childcare centres, any reasonable parent would expect the professionals to have a high standard when it comes to organisation and hygiene.
There is much more to childcare cleaning than simply packing toys away, wiping surfaces and removing rubbish. Ideally, you should have an entire schedule planned out for each individual appliance or area within the childcare centre which describes how often it should be cleaned. By creating a procedure such as this, you'll be able to accurately and reliably provide high quality commercial childcare cleaning.
Remaining Organized is Crucial
There are numerous cleaning tasks which must be done every day when operating a childcare business. For this reason, remaining organized is essential. Each day, make a list which includes the tips below, and ensure that all of your staff can view it. You could also have a meeting with your team where you organise a roster which ensures that everybody helps out with the daily tasks. When you allocate jobs across your team, it'll allow you to work more efficiently.
The list below contains a number of cleaning tasks which need to be completed on a daily basis.
As a general rule of thumb, tables and chairs should be wiped before and after meals. You should have packed away all toys that are not being played with. If any toy has become unsanitary, store them in a safe location until they can be thoroughly disinfected by a professional cleaner.
After Hours Childcare Cleaning
When you create a daily cleaning plan, each of your staff members will clearly understand what tasks need to be completed, and they can divide up each job amongst themselves. There are the different areas which need to be cleaned after you've closed the childcare centre for the day.
The list below covers cleaning tasks which must be undertaken each week. They can be split amongst different team members on a specific day to minimise the amount of time they take. By following the list below, you can ensure that your childcare facility is cleaned to a professional standard.
Make sure your kitchens and all of the equipment are clean. Ensure that you check all of the food items in your fridge or pantry – throw away anything that is expired or past the use-by date. If your business uses a van or a car, it will also need to be deep cleaned – vacuum it and wipe down door handles.
Professional Commercial Cleaner Tasks
The tasks we've compiled below should be left to the childcare cleaning experts in order to help you save time and money. When you hire a professional commercial cleaner in Brisbane, Sydney or Melbourne, you can be sure that they will remove hard-to-reach bacteria, germs and grime that cannot be reached alone.
Ask your commercial cleaners to deep clean your carpets and furniture bi-annually to ensure that bacteria doesn't begin to build up on these commonly-used areas. You should also ask for an air duct cleaning service to prevent buildup of dust and mould. The last thing you want is to send children home with respiratory problems due to your unclean facilities. Along with this, you should also ask your professional cleaners to cut and polish any hard floors in your facility. Additionally, you'll need to get bathrooms and kitchens deep cleaned, including tile grout. By doing so, you can lower the risk or germs, bacteria and mildew making children sick.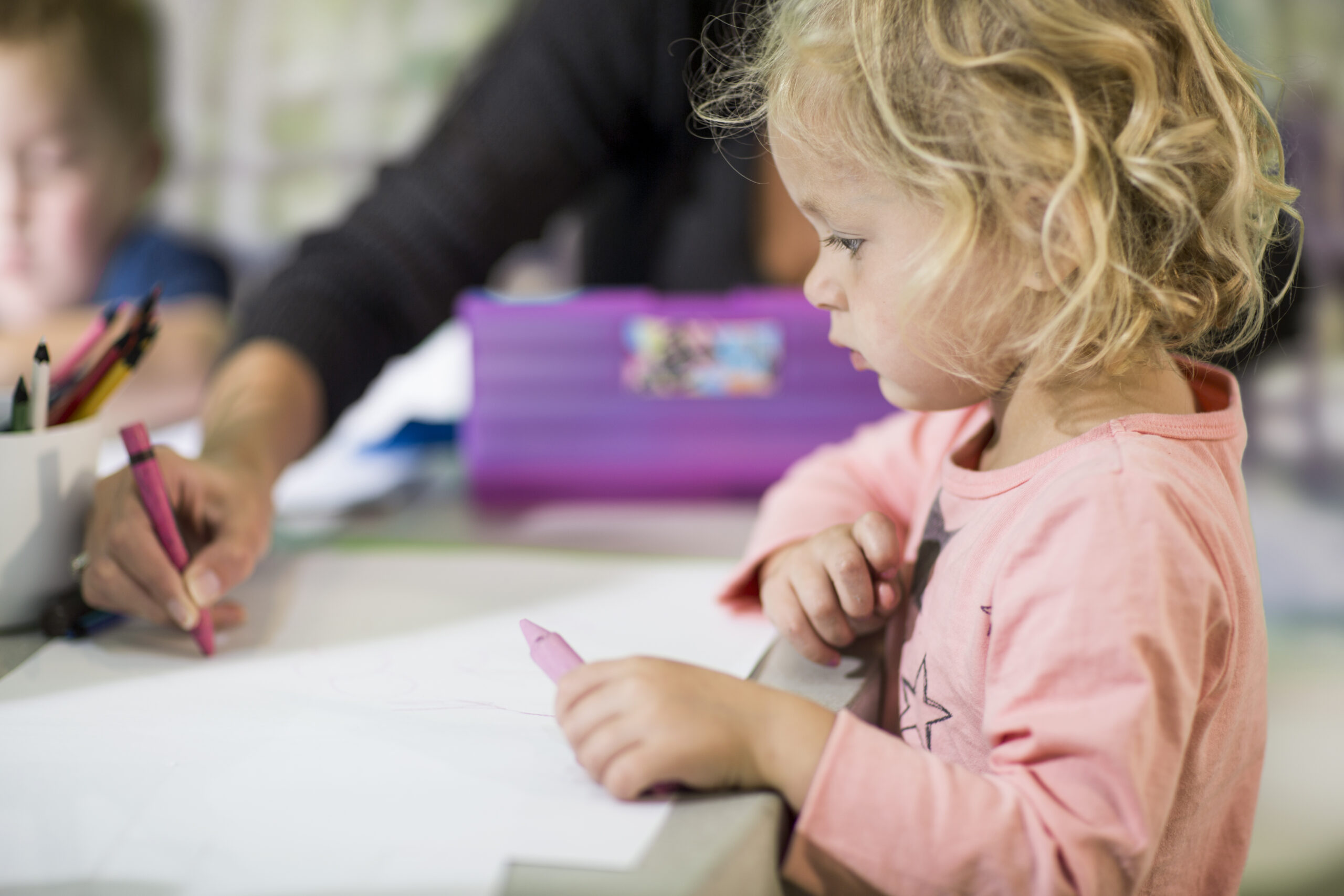 Contact The Childcare Cleaning Experts Today!
Total Focus Cleaning have been offering high-quality cleaning services in Brisbane, Sydney and Melbourne for over 15 years. Our team of experts are trained to provide outstanding service using our safe cleaning products. We only use high-quality equipment, so you can rest assured you're getting your money's worth. No matter the specifics of your childcare cleaning needs, you can be sure that you'll receive the highest standards of cleaning service. Total Focus Cleaning operates right along the east coast of Australia 24 hours a day 7 days a week. For an obligation-free quote, please call us on 1300 502 226 or email sales@totalfocuscleaning.com.