Choosing The Best Commercial Cleaners
Your business might be considering hiring a professional commercial cleaning company. Your staff could just have too much on their plate to keep up with a regular cleaning schedule or perhaps you're worried about cleaning standards slipping. Whatever the reason, expert commercial cleaners can help clean your school, office, RSL or other location.
It doesn't really matter if this is the first time you're investigating hiring a professional commercial cleaning crew or you're considering switching to a new cleaner. The number of options out there might seem endless. However, knowing what to look for in a cleaner is essential before committing and signing any commercial cleaning contacts. Total Focus Cleaning have written this blog to help you understand the most important things to be aware of when choosing a commercial cleaner.
1. Make Sure the Commercial Cleaners are Capable
Different commercial cleaning providers do different kinds of work and some specialist commercial cleaners only offer a limited range of services. We recommend thinking about your premises and taking inventory of its cleaning requirements. For example, many office cleaning jobs need basic dusting, rubbish collection and vacuuming. On the other hand, many commercial establishments might need a more frequent scheduled regular clean. You'll also need to consider how often your space will need a professional deep cleaning service and what this will look like. For example, do you require carpet steam cleaning services, stripping and sealing of floors or outdoor high pressure washing or something else. Before making a final decision on which commercial cleaner you go with, get them out to walk though your premises and hear their opinion. Total Focus Cleaning offers complimentary site visits and obligation-free quotes to make it easier for you to see what needs to be done and how much it will cost. To book in a time, please call us on 1300 502 226 or email sales@totalfocuscleaning.com.
2. Make Sure Standards are Clear
If you're like most businesses, you're probably looking to hire a new commercial cleaner because cleaning standards are low or have fallen. If you set clear expectations from the beginning, this will help you judge those cleaning companies you interview and help you choose the best commercial cleaner for your space. In the long-run, clear expectations also help reduce costs as less time I spent clarifying these with your cleaners in future.
3. Make Sure Cleaners are Experienced with Quality Management Systems
Experience is so important when it comes to choosing an effective commercial cleaning company. Don't hesitate to ask your prospective cleaners for details of past customers as these are some of the most accurate sources of how the commercial cleaning company looks after their clients customers. To help ensure you're going to get the highest possible standards of cleanliness, it's essential that the commercial cleaner has certified management systems for their operations. This shows you that they are serious about meeting quality standards and have invested in their processes and people. At Total Focus Cleaning, we assign a dedicated account manager to every client to ensure quick and clear communication as well as quality control. We also have certified systems in place which guide our efforts in providing the very best service to each and every client. To find out just how serious we are about exceeding your expectations, please give us a call on 1300 502 226 or email sales@totalfocuscleaning.com.au today!
4. Make Sure Cleaners Have Quality Equipment and Products
Every good commercial cleaner will only use the latest in cleaning equipment. If one of the companies you're considering lacks this fundamental requirement, you'd be best to keep searching. Additionally, all the cleaning equipment and machines should be regularly tagged and tested. When it comes to the actual cleaning products they use, your prospective commercial cleaners should be familiar with their ingredients and be able to provide the correct MSDS quickly. This is especially important if you or any of your staff or visitors have allergies of compromised immune systems.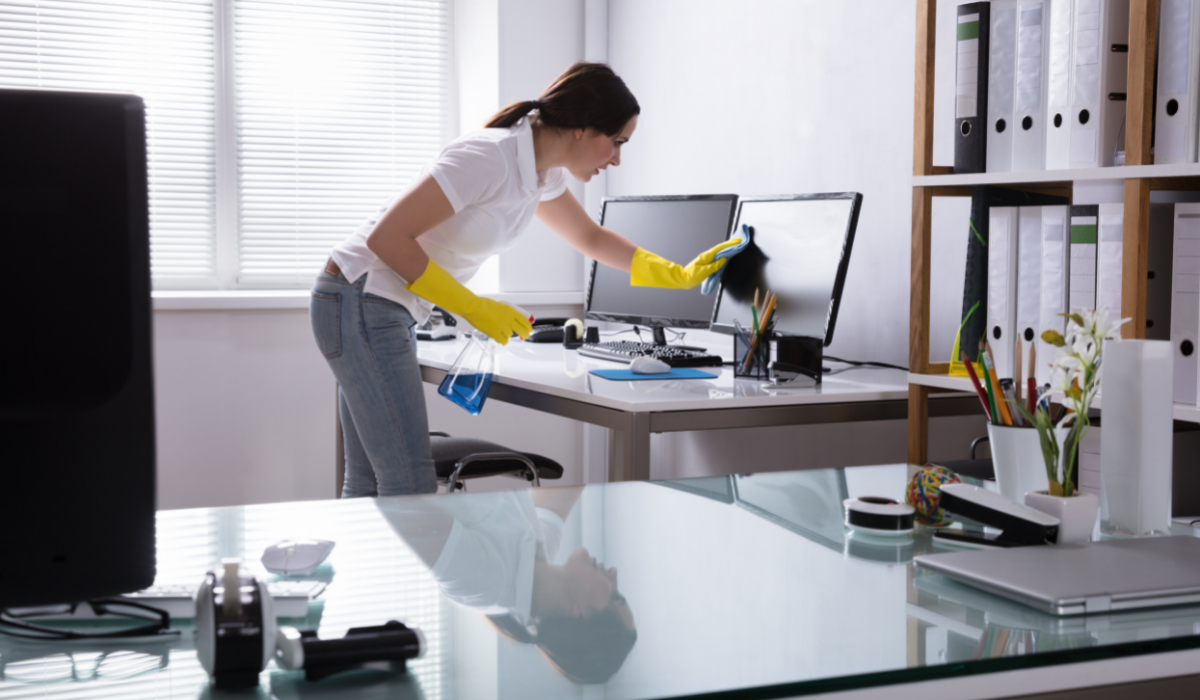 5. Make Sure They're Available
It's very important that your commercial cleaners can work around your schedule and meet your needs. Not all commercial cleaning companies provide 24 hour services and many have trouble adhering to a regular schedule. To avoid having late arrivals or cleaner no-shows, ask about their staffing plan for your site and how the cleaning routine will flow for your site. A flexible cleaning company will be able to work in around your times to find a mutually suitable timeslot for your business. Total Focus Cleaning are able to clean your premises when you need us to. We offer a professional 24 hour commercial cleaning service right along the east coast of Australia and can work in with your schedule or hours of operation. Please call us on 1300 502 226 or email sales@totalfocuscleaning.com to book in a free site visit and receive a quote.
6. Make Sure Communication is Clear
If the cleaning company doesn't answer their phone or their slow in providing a quote, this indicates that there may be communication problems in future. When under contract, keeping the lines of communication open is essential to ensure your needs are understood and feedback or issues can be raised.
Choose Total Focus Cleaning
Choosing a new commercial cleaning company isn't an easy task and it shouldn't be rushed. You should always err on the side of caution and perform your due diligence before committing to any given commercial cleaning provider. Total Focus Cleaning is a leading provider of commercial cleaning services on the eastern seaboard with years of experience serving some of the country most well-known and well-respected household names. As an award-winning commercial cleaning company, we believe in investing in our people so they're able to give their all to our clients. With a team of over 650 professionally trained cleaners and the latest cleaning equipment, you can rely on Total Focus Cleaning to get the job done right the first time – every time.
Many of our clients have chosen us as their preferred commercial cleaners because of our certified quality control systems, transparent pricing and staffing continuity. Please contact us today and let us make your cleaning needs out Total Focus!
Simply pick up the phone and call 1300 502 226 or email sales@totalfocuscleaning.com.