Importance of School Cleaners
Here's Why Regular School Cleaning is Crucial
There are a variety of things that schools should commit to. For instance, the school team should ensure that they are providing high quality education. They should also strive to offer a range of extra curricular activities to help students cultivate their hobbies and life skills.

However, there are so many other things beyond education itself that schools must take into consideration. One of these is cleanliness: its very important to keep on top of hygiene and organisation. There are many reasons for this, and we'll cover some of them in this article.
It Promotes A Healthy Learning Environment
The main duty of a public or private school in Australia is to provide an environment that promotes healthy education for students. In an unclean premise, learning may become unnecessarily difficult – nobody wants to spend their day in a messy location that could become cleaner or tidier with a little commitment.

It's not only the students themselves who will be impacted – the teaching staff may also struggle to undertake their duties if the work environment they occupy is dirty. As an employer of staff in Brisbane, Melbourne or Sydney, it is your legal obligation to offer a healthy and safe workspace for your team.

The best way to achieve this is by hiring professional commercial cleaners to undertake regular deep cleaning. At Total Focus Cleaning, we can offer in-demand services such as high-pressure washing, tile and grout cleaning and carpet and upholstery cleaning. All of our valued staff have national police clearance and working with children checks, which allow us to work in private schools, Catholic colleges and public schools across Sydney, Melbourne and Brisbane.
It Will Help To Maintain A Good Reputation
Maintaining the cleanliness of your school is a fantastic way to promote a high reputation. For students and teachers, an educational institution is a home away from home. In order to ensure that everybody feels comfortable and promote a passion for education, clean premises are a no-brainer.

By hiring professional commercial cleaners to service your private school or Catholic college on the east coast of Australia, you can influence the way that your school is perceived. Ideally, you want to be seen as a place that holds academic greatness and wellbeing in high regard. For the teachers who work there and the students that learn there, morale is absolutely crucial – and it's hard to keep everybody happy in a place that is messy and disorganised. Don't hesitate – hire an expert cleaning team today and watch the results speak for themselves.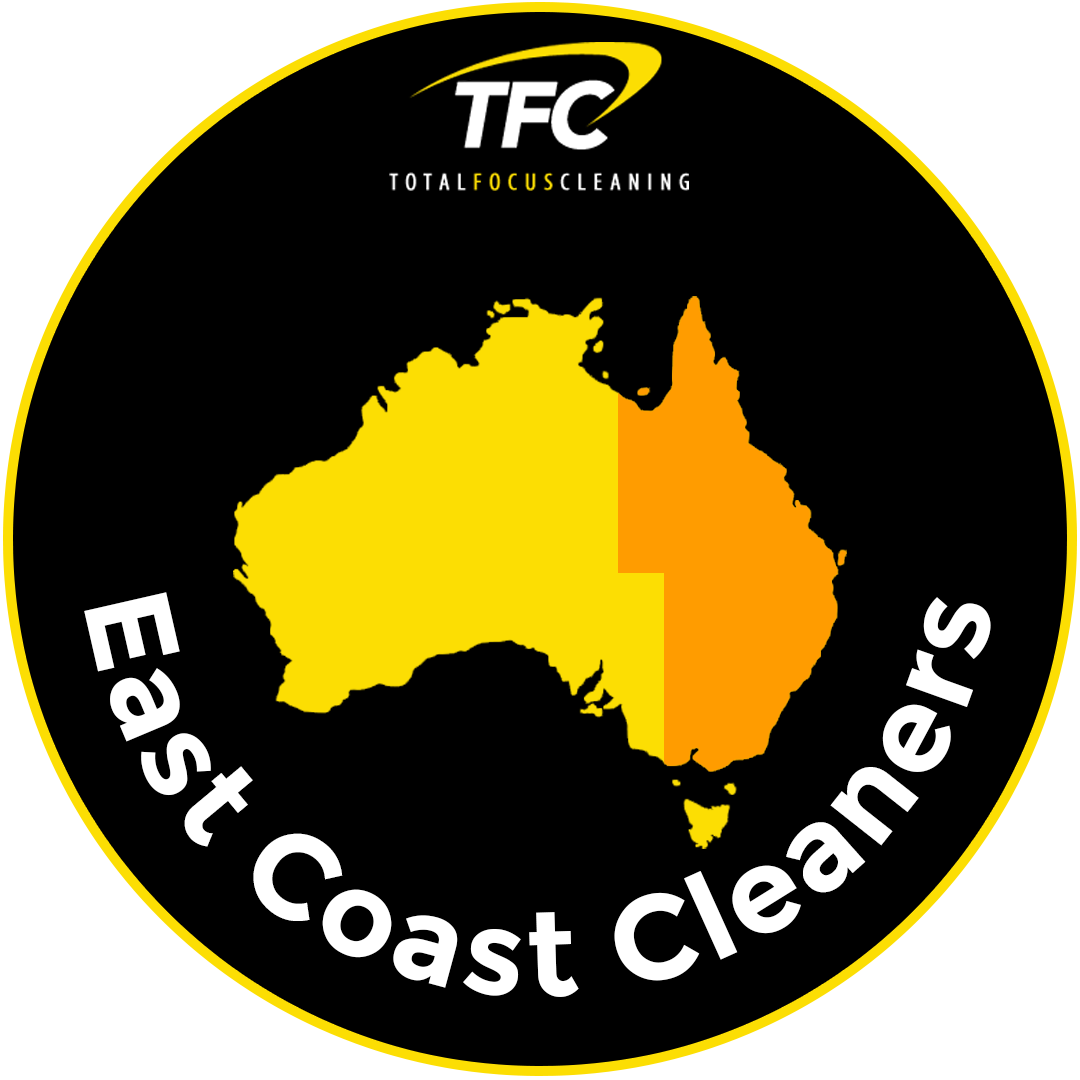 Contact Australia's Best School Cleaners Today
Here at Total Focus Cleaning, we take pride in providing outstanding results for our clients in the education sector. We have years of experience helping private schools and Catholic colleges maintain the cleanliness of their premises. No matter whether you need us during the term after hours or for school holiday deep cleans, our 24/7 team of experts will be able to help you out. Don't let your school succumb to mess and grime – take the time to get in touch with Total Focus Cleaning today by calling 1300 502 226 or sending an email to sales@totalfocuscleaning.com.