Benefits of a Commercial Cleaning Contract
All businesses should be aware of the importance of a clean workplace. Not only does this create a great first impression for your clients and customers, it also helps keep your employees more productive. Whether you own or manage an office building, supermarket, school or anything else, clean and hygienic environments have a plethora of benefits for your space. The question often faced by property owners and managers is whether to have their employees clean up after themselves, set up an in-house team or hire professional commercial cleaning contractors.
Total Focus Cleaning have put this guide together to explain what a commercial cleaning contract looks like and some of pros of hiring professional cleaners.
Commercial Cleaning Contracts Explained
If you choose to work with a professional commercial cleaner, you will have peace of mind knowing that you have a legally-binding written cleaning contract. By putting everything down on paper, it's the best way of getting the partnership with your cleaning company off on the right foot. With a properly drafted commercial cleaning contract, the room for conflict and disagreement is minimised with the specific obligations and responsibilities of each party clearly defined.
The scope of a commercial cleaning contract will usually detail general cleaning and routine cleaning as well as have provisions for extra deep cleaning tasks. This will generally cover the cleaning of things such as floors, internal walls and  partitions, lighting, furniture, dining and kitchen areas, window cleaning, and restrooms for example. You can also speak with your prospective commercial cleaning company about adding or removing certain cleaning tasks according to the individual needs of your business.
For the best results it's always wise your hire professional commercial cleaners who have experience in your industry and not amateurs or untested companies. Experienced cleaners such as Total Focus Cleaning are fully aware of the peculiarities required by each business type and can draft up a contract that not only covers all your needs but also results in efficiencies that save you money in the long run.
Benefits of Hiring A Professional Commercial Cleaner
Contracting your cleaning out to commercial cleaning specialists really is the best option for most companies. Some of the reasons why our customers outsource their cleaning requirements to Total Focus Cleaning include the following:
1. Cost and Time Efficiencies
We often hear that some facility managers are hesitant to hire a commercial cleaning contractor because of the perceived extra cost. However, the truth is actually quite the opposite. Many business owners don't understand that it costs more in terms of lost productivity when they expect their employees to invest their time in cleaning up. Not only does this keep them away from their productive roles that add value to the business, it also results in sub-par cleaning standards.
Put simply, when looking at the overall picture, it's generally always cheaper and more effective to outsource your cleaning needs to a professional cleaner. For example, you'll no longer need to waste time creating and managing a cleaning schedule and the likelihood of interpersonal issues between staff will decrease. It's just so much easier when you hire a commercial cleaning subcontractor and it allows you to get on with business as usual.
Some businesses also consider creating an in-house cleaning team to manage the cleanliness of their buildings. Although this may seem like a great idea at first, it's a little more complicated. Firstly, you would need to make significant investments in their training, especially chemical and manual handling. Secondly, a cleaning supervisor would need to be employed to be accountable for the cleaning team. Thirdly, you'd also need to create and follow detailed WH&S documentation or risk facing steep government fines. On the other hand, commercial cleaning services are well-versed in all these aspects as they are specialists and they are a big part of their day-to-day operations.
2. Increased Staff Productivity and Morale
There's no doubt that a clean and organized work environment is a major factor that contributes to productivity increases amongst staff. Workplaces full of dirt and grime or clutter can negatively impact concentration levels and cause distraction. Put simply, if you don't look after your workplace, work will eventually suffer.
It's a well-known fact that when a business pays attention to keeping their premises clean, increases in staff productivity naturally flow shortly afterwards. You'll certainly find that your staff will be more serious about their duties and responsibilities when high standards of cleanliness are maintained.
Not only does making your workplace healthy, hygienic, and clean increase your staff productivity, it also lets your people know you care about them which can increase loyalty and commitment to your company throughout your entire workforce. If your employees come into a fresh space each morning, they're more likely to feel valued and validated. This is especially important for staff who deal with the public as a cheery disposition improves customer service.
3. Improved health & safety
Dirt, bacteria and dust can quickly accumulate if cleaning standards are not up to scratch. Not only does this cause your workplace look unappealing and unpleasant, it can also cause germs to spread throughout your premises. This results in colds, allergies, and flu with staff illness needing sick days which can cost your business big time. Having untrained employees cleaning your office or other business premises and cutting corners does therefore not save you any money in the long run.
Experienced commercial cleaners such Total Focus Cleaning will be familiar with high touch point areas that require more frequent disinfecting and cleaning. A good cleaning company will also be able to provide permanent onsite staff when you require them to clean up spills and take care of other cleaning tasks as the need arises.
It's a fact that all commercial premises should be clean on the inside and outside to portray a professional image. Customers may hesitate to use your business if your buildings look dirty and rundown. In business, first impressions count and simply cleaning the common areas and restrooms isn't enough. If you let the cleanliness of your property slip, you could potentially be losing significant amounts of revenue and profit.
5. Access to Cleaning Expertise
If you choose to contract with a professional commercial cleaning company, your business is essentially benefiting from their years of experience and you should expect high standards. Not only that, but established commercial cleaning companies often have extensive networks that can help with a wide variety of deep cleaning work as well.
6. Use of Modern Equipment
Unfortunately, doing a good job of cleaning a commercial premises isn't as simple as doing a once over with a broom and a mop. There is actually a wide variety of professional cleaning equipment and tools specifically designed to be used on the job. When you hire a professional commercial cleaning service, your business doesn't have to worry spending large amounts on cleaning equipment or products.
7. Customised Cleaning Services
The best commercial cleaning companies are able to tailor make their services to your exact requirements. From cleaning according to your desired schedule to completing all tasks you need done, expert cleaners should be able to customize their services for your business. Professional commercial cleaners such as Total Focus Cleaning will first conduct a complimentary onsite audit to determine your cleaning needs then draft up an individualized quote for your consideration.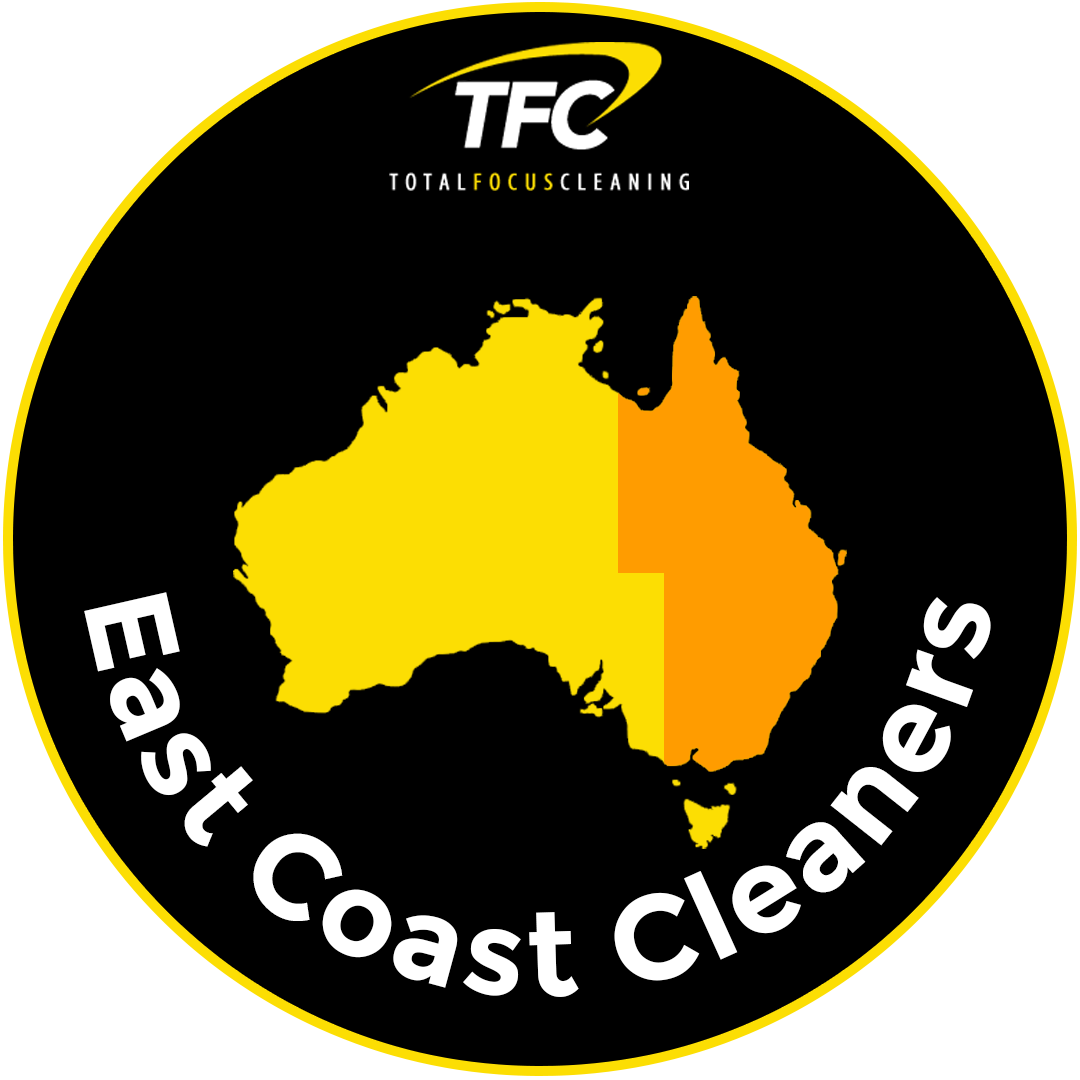 Running a business operation is difficult enough without having to worry about managing your cleaning staff on top of everything else. Hiring an experienced commercial cleaning company ensures your facility will be kept clean – almost on autopilot – so you and your employees can be focused on productive tasks that actually add value to your business.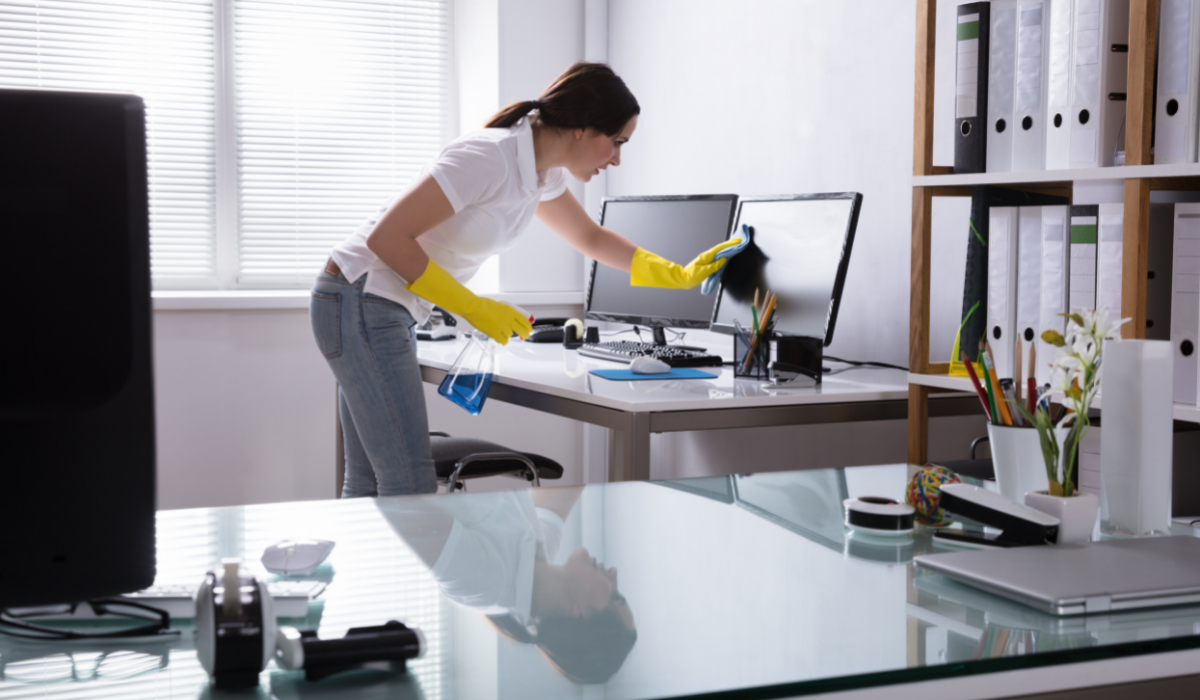 Contact Total Focus Cleaning Now
When it comes time to make the decision whether or not to outsource your cleaning, remember the benefits of this type of service above. Despite hiring a commercial cleaner adding an extra line item to your budget, over the medium to long term you can reap large cost and time savings. If you're ready to enjoy a more appealing looking premises, reduced sick days and improved productivity, simply call Total Focus Cleaning on 1300 502 226 or email sales@totalfocuscleaning.com.